Product Description
---
Veevum Beat - Create, Mix, Mangle, Deconstruct & Randomise Rhythmic Loops
Making use of the same playing modes of the acclaimed Veevum Series, VEEVUM BEAT provides exciting new ways to combine drums and percussion loops.
The randomization capabilities of VEEVUM BEAT make it super easy to create new rhythmic beds which get stored automatically and are ready to be used at a touch of a key.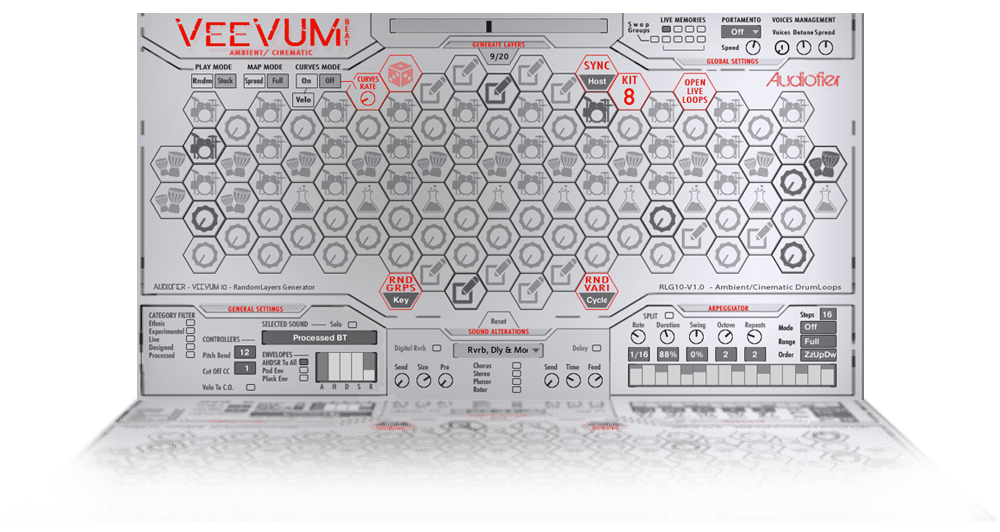 Play a few keys, hear the new randomized combination, and play it back exactly as it was with a key switch.
VEEVUM BEAT includes 3200 Drums and percussion loops ranging from acoustic drums to hyper-affected percussion and beyond. Each Sound Hexagon in the honeybee includes 32 loops: 8 drums/percussion tracks in 4 variations. VEEVUM BEAT is the perfect rhythm creator for Ambient Producers and Cinematic Composers.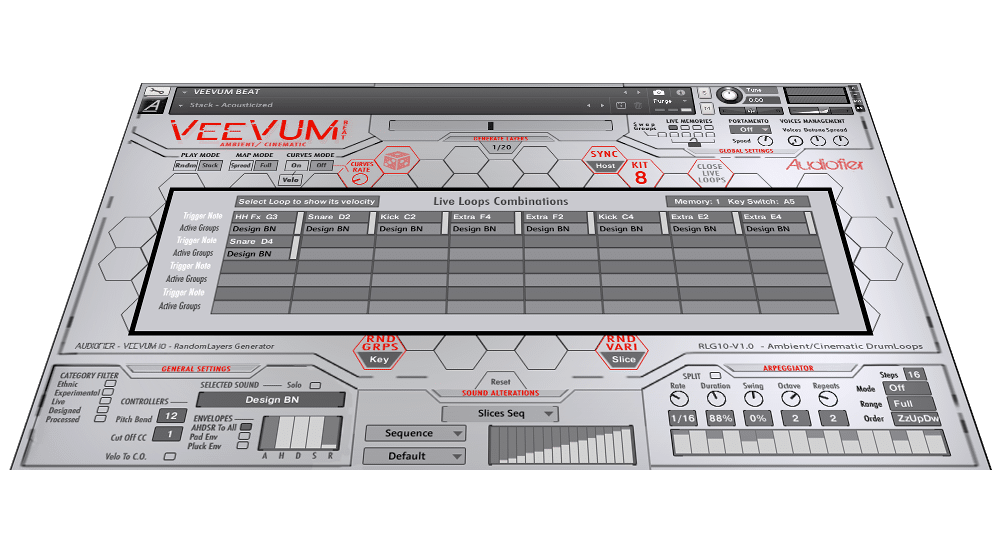 Designed – Processed- Live Drums – Ethnic – Experimental

100 Loops Groups (Drums + Percussion)
32 loops per Loop Group
Sounds categories filtering.
Randomizable Cells.
Slices Sequencer
7 Playing Modes (Random, Random+ Persistent, Fixed Random, Stack, Spread, Curves, Velocity Layers)
Editable Live Loops (Recallable Randomisations).
Variations per slices
Randomization Rate
Volume & Filter Step Sequencers
Arpeggiator
Convolution Effect
Modulation fx, Reverb & Delay
Random FX
Portamento & Voice Manager
& much more.
---
View Installation Instructions