Product Description
---
Bring expert drum engineering into your sound
Never worry about your EQ and compression settings again, just enjoy the same quality of drum sound you hear on your favourite albums.
Drum Tree brings the Japanese reputation for craftmanship and precision to the world of virtual instruments. It's the flagship drum library from PREMIER SOUND FACTORY® and was created by veteran sound engineer, So Ichiro, using skills from a 20-year career. All the knowledge of what makes a hit drum sound, packed into easy-to-use virtual drum kits and at your fingertips.- Best-in-class performance- Performed by expert drummers- Recorded at Studio Dede in Tokyo and mastered at PREMIER Mastering Studio- 96kHz/24-bit audio- Simple, colourful interface- Works with the free version of Kontakt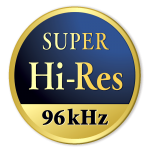 Engineer's note: What's more important than high resolution audio?
Inspired by legends
Choose your drumming by style, not by the brand
Drum Tree is organised according to drumming style and features kits organised to suit over 26 different genres. Under the interface's tree branches you'll find three categories. 'Greatest hits' with rock, pop and soul kits, 'Historic jazz' with kits from big band to 60s jazz, and 'Contemporary jazz' with kits for modern and hip-hop jazz. The tree interface lets you quickly select between different styles, so you don't need to know your hero's favourite snare to get their sound.Drum Tree gives you access to a wide collection of rare drum kits, recorded with carefully chosen microphones. The library features a huge collection of options, including 41 varieties of snare and 67 types of cymbal. There's a total of 185 different instruments to choose from with over 8,000 samples. That's 17GB of first-class audio, played by first-class musicians and mixed by a first-class engineer. Getting the right sound for style and genre are only a few clicks away.
We all have heroes and, by sparing no production expense, we wanted to capture legendary style and sound with the utmost respect. We wanted you to load Drum Tree and hear the techniques and atmosphere of songs we all know and love.
Engineer's note: Why start with classic songs rather than drum brands?
Drum Tree is a 96khz 24-bit library which means it's presented to you in incredible clarity. It can also be used in 44.1kHz or 48kHz, depending on the needs of your project. We recommend 96kHz to maintain its original quality.
Mastered at PREMIER Mastering Studio, located on the beautiful beachside south of Tokyo. Let the sun shine inspiration down on you, as you devote yourself to the music.PREMIER Mastering Studio has been the studio of choice for Sony, Universal, and Warner as well as Yamaha, Honda, and Konami.
Drum Tree was recorded by a dedicated sound engineer with over 20 years' experience, using hand-picked analogue gear. This means you can rely on the library in confidence without the need for additional plugins.
I mixed classic recording methods with the best of modern digital. This let me capture the idiosyncratic sounds of classic recordings and present them using the newest and best equipment. I used multiple 
Lavry AD122-96
 for recording and mastering.
I added my own secrets. For example, I added a sweet and smooth flavour to some vintage kits with an original custom box of Western Electric tubes. It's one of my favourite pieces of gear and a key to that saturated analogue sound.
I wanted to include options for every style. For example, I included recordings not only of simple snares but also plenty of brush work. Snares, cymbals and tambourines are available with multiple effects and unusual striking techniques.
---
View Installation Instructions