Product Description
---
The Ultimate Melody Mangler from Murda Beatz
In just a few short years, Murda Beatz has climbed to the top of the producer pack, earning epic placements with modern hip-hop stars, including Migos, Drake, Nicki Minaj, and Travis Scott. Murda is known for his hooky melodies and vibey sonic textures, and now he's teamed with Slate Digital to share some of his secret sauce with up-and-coming beatmakers. Slate Digital's Murda Melodies is a mind-bending multi-FX plug-in, packed with eight insane warping FX, filters, pitch shifters, and more — all designed to twist and mangle your tracks into oblivion. Beatmakers at Sweetwater are impressed by Murda Melodies' deep creative possibilities and its fun, immersive user interface — and we're sure you will be, too! Fire up your tracks with the Murda Melodies multi-FX plug-in from Murda Beatz and Slate Digital!
Note: This product requires an iLok (not included) for authorization. Please call your Sweetwater Sales Engineer if you have questions.
Your ticket to total sonic mayhem
From saturators and synced delays to reverse effects and modulators, Murda Melodies has everything you need to thoroughly transform any sound. But it doesn't stop there! Also on deck are a host of automatable filters, a powerful pitch shifter with a 4-octave range and lo-fi mode, wobble, wow and flutter effects, and a fully mono-compatible stereo spreader. If that wasn't enough, Murda Melodies comes loaded with over 50 jaw-dropping custom presets created by Murda Beatz and Slate Digital's team of sound-design wizards.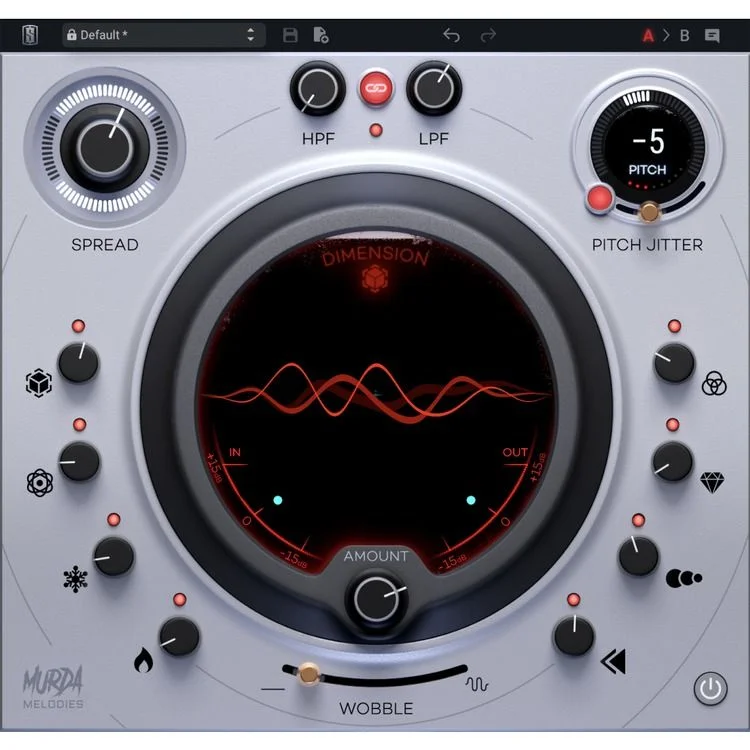 Slate Digital Murda Melodies Plug-in Features:
A mind-bending multi-FX plug-in from the mind of Murda Beatz
8 warping FX, including saturation, delay, modulation, reverse effects, and more
Powerful pitch shifter with a massive 4-octave range, lo-fi mode, and non-linear pitch jitter
Additional effects include perfectly tuned filters, mono-compatible stereo spreader, record wobble, and wow and flutter
Hit the ground running with 50+ custom presets
---
View Installation Instructions
System Requirements
macOS 10.12, 10.13, 10.14
Intel Processor, 4GB RAM
AU, VST2, VST3, or AAX 64-bit host
Windows 8 or 10
Intel or AMD Processor, 4GB RAM
VST2, VST3, or AAX 64-bit host