Product Description
---
German Classics, Tube/Ribbon Hybrids, and More
Add five new models to your Virtual Microphone System with the Slate Digital Classic Tubes 3 Expansion Pack. Inject any source with lush, vintage, tube-infused warmth. From German classics to custom tube/ribbon hybrids, these mics will lend classic tone and feel to everything you capture. Combine this expansion pack with your ML-1 modeling mic and Slate's VMS software, and you'll benefit from unprecedented sonic flexibility.
This product requires Slate's ML-1 mic and VMS software (not included). You also need an iLok (also not included) for authorization. Please call your Sweetwater Sales Engineer if you have any questions.
Slate Digital VMS is your virtual high-end mic locker
What would you pay for a locker full of coveted, mint-condition vintage microphones and high-end modern classics? While you're calculating that, we'd like to tell you about an alluring alternative. The Slate Digital VMS Virtual Microphone System includes a super-transparent microphone and Slate's impressive VMS microphone/preamp modeling software. Combine it with your favorite neutral-sounding preamp, and it gives you a world-class virtual mic locker at an amazing price. Everyone here at Sweetwater is excited about Slate's VMS. Use it on your next project, and you will be, too.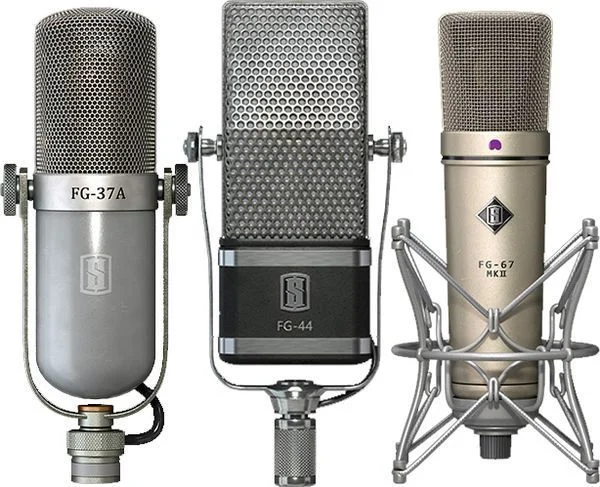 Included Microphones:
FG-37A

This vintage Japanese tube mic's sculpted midrange excels on acoustic guitars, pianos, and drum overheads

FG-44

Inject gorgeous saturation and harmonics into any source with this hybrid tube/ribbon mic

FG-47 MKII

Immerse kick drums, bass cabs, and other high-intensity sources in 47-ish tube goodness

FG-67 MKII

Darker and more authentic-sounding than the 67 included with VMS — this is the quintessential studio workhorse with an inimitably smooth sound

FG-49

The mic by which all others are judged — adds robust mids and airy highs to drum rooms, pianos, horn, kick drums, and more
Slate Digital Classic Tubes 3 Expansion Pack Features:
Adds 5 new models to your Virtual Microphone System (sold separately)
Includes everything from German classics to custom tube/ribbon hybrids

Inject any source with lush, vintage, tube-infused warmth

Lends classic tone and feel to everything you capture
---
View Installation Instructions
Tech Specs
Software Type:

VMS Classic Tubes 3

Platform:

Mac, PC

Upgrade/Full:

Expansion Pack

Download/Boxed:

Download

Bit Depth:

64-bit

Format:

VST2, VST3, AU, AAX

Authorization Type:

iLok Required

Hardware Requirements - Mac:

Quad Core i5 or higher, 4GB RAM minimum, Slate VMS hardware

Hardware Requirements - PC:

Quad Core i5 or higher, 4GB minimum, Slate VMS hardware

OS Requirements - Mac:

OS X 10.9 or later

OS Requirements - PC:

Windows 7 SP1 or later