Product Description
---
Straightforward, Amazing-sounding Drums
If you're serious about beat-making, you need to make your productions stand out. That's where XLN Audio's Addictive Drums 2: Beat Producer Edition comes in. Besides the acclaimed Addictive Drums 2 engine, this bundle is brimming with high-quality acoustic and electronic sounds, along with programmed and live-played beats. Use the Transient Shaper to add or subtract snap, then use the Tone Designer for just the right amount of dampening. Use the built-in EQ, delay, and reverb to add the final polish to your drum tone. Add new dimensions to your drum sounds with specialty "Trigger" kit pieces like white noise, sine wave, or one-shot samples. If you want to add great, expensive-sounding electronic and acoustic drums to your projects, Addictive Drums 2: Beat Producer Edition will give your productions the depth and polish you demand.
Jam-packed with high-quality drum sounds to elevate your productions
XLN Audio pulled out all of the stops with Addictive Drums 2: Beat Producer Edition. This bundle includes a fine cache of ADpaks, including Reel Machines, Session Percussion, and Vintage Dry, arming you with straight-to-tape recordings of impossible-to-find instruments, a suite of exotic percussion, and dry, fat, and crisp 70s-style drum sounds. A generous cross-section of MIDIpaks includes Reel Machines Beats, Funk'd Up, and Percussion Beats, giving you tons of programmed beats for classic drum machines, unconventional, funk-fusion grooves and fills, and a useful array of complete beats and simple loops. You also get a selection of Kitpiece Paks, including Sonor Latino Bongos, Valter Percussion Standard Box Cajon, and Brazilian Pandeiro, fortifying your arsenal with Afro-Cuban-style bongo drums, a dynamic-sounding box Cajon, and traditional Brazilian percussion.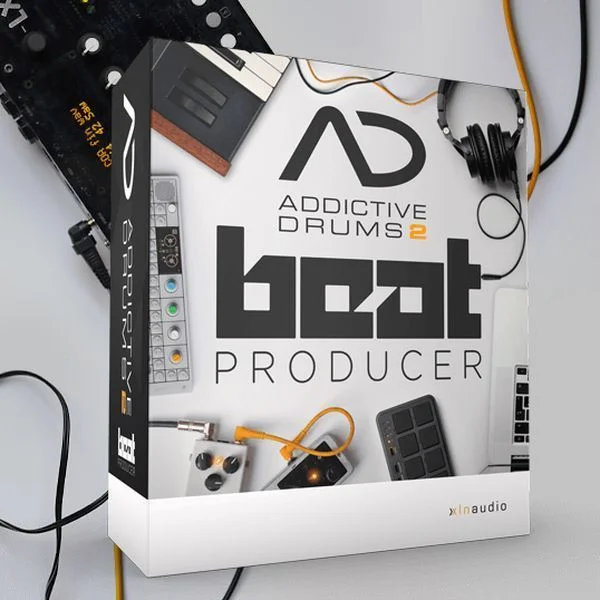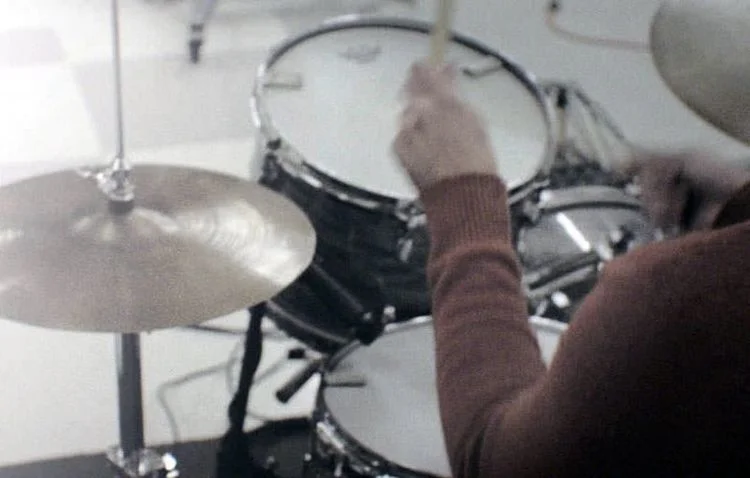 Beat Transformer makes it easy to match a rhythm to your specific arrangement
When you've got a MIDI groove that's almost perfect for your song, turn to the Beat Transformer in XLN Audio Addictive Drums 2. It's an easy way to shift the rhythm around until it's nice and tight with the rhythm of your instrumentation.
Find the right groove fast with Grid Search
The Grid Search function in Addictive Drums 2 lets you narrow down the vast collection of MIDI performances based on whatever groove you're hearing in your head. Let's say you know you want the snare to hit on two and four: just click on those beats in the Grid Search area of the interface, and you'll see just the MIDI grooves that qualify. When you have a basic groove in mind, the Grid Search in Addictive Drums 2 helps you find the right MIDI performance in seconds.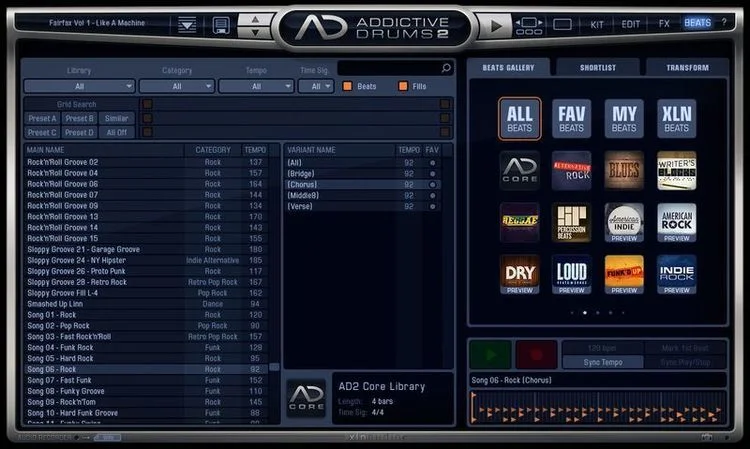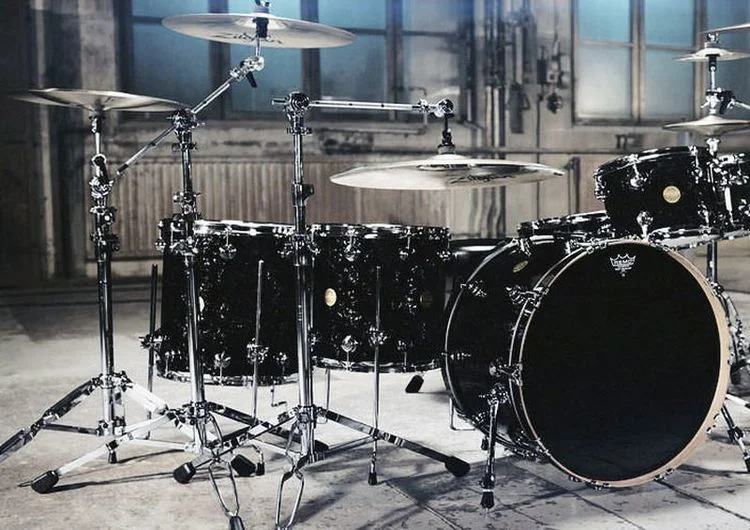 Drag and drop audio directly to your DAW or desktop
Once you've crafted your drum sound and have created your ideal rhythms, exporting the performance as audio is as easy as dragging and dropping. Drag and drop individual drum tracks or the entire kit all at once. At Sweetwater, we appreciate the ease of use provided by XLN Audio Addictive Drums 2.
Compare up to four different snapshots at any time
You can take a snapshot of all of Addictive Drums 2's settings at any time and save up to four snapshots for instant recall. Comparing snapshots is one of the fastest and easiest ways to make sure you're using the best drum sounds for your project.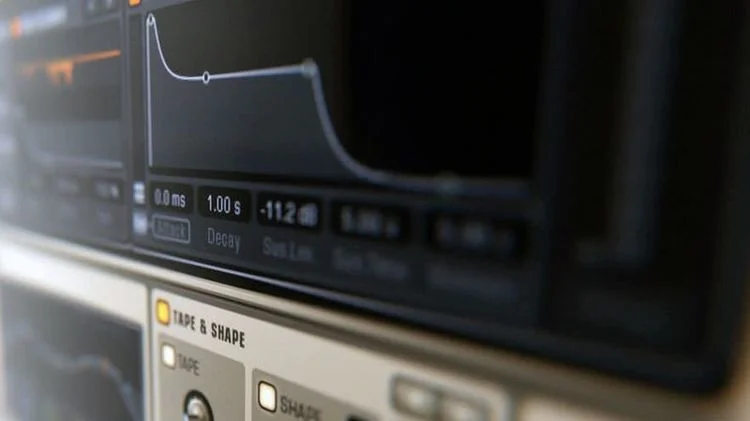 "The most straightforward, best-sounding drum library out the box. Its range of ADpaks offers endless possibilities." - RZA (Wu-Tang Clan)
XLN Audio Addictive Drums 2: Beat Producer Edition Features:
Drum software for plug-in or standalone operation
Bundled with Reel Machines, Session Percussion, and Vintage Dry ADpaks; Reel Machines Beats, Funk'd Up, and Percussion Beats MIDIpaks; and Sonor Latino Bongos, Valter Percussion Standard Box Cajon, and Brazilian Pandeiro Kitpiece Paks
Over 5,000 MIDI grooves to help you create drum tracks in any style
Fine-tune the character of your drum sounds with Transient Shaper and Tone Designer
Unique delay and reverb effects plus powerful EQ give you lots of options for shaping your sound
Easily link kit pieces together for fatter or more creative sounds
Add depth to your kit with specialty "Trigger" kit pieces like white noise, sine wave, or one-shot samples
Make any MIDI groove fit with your track's rhythm with Beat Transformer
Grid Search helps you find the right MIDI groove based on whatever groove you hear in your head
Drag and drop finished drum parts as audio directly to your DAW or desktop
---
View Installation Instructions
Software Type:

Addictive Drums 2 Custom

Platform:

Mac, PC

Upgrade/Full:

Full

Download/Boxed:

Download

Bit Depth:

32-bit, 64-bit

Format:

Standalone, VST, AU, AAX

Hardware Requirements - Mac:

Intel Core 2 Duo or higher, 4GB RAM minimum

Hardware Requirements - PC:

Intel Core 2 Duo / AMD Athlon 64 X2 or higher, 4GB RAM minimum

OS Requirements - Mac:

OS X 10.9 or later

OS Requirements - PC:

Windows 7 SP1 or later