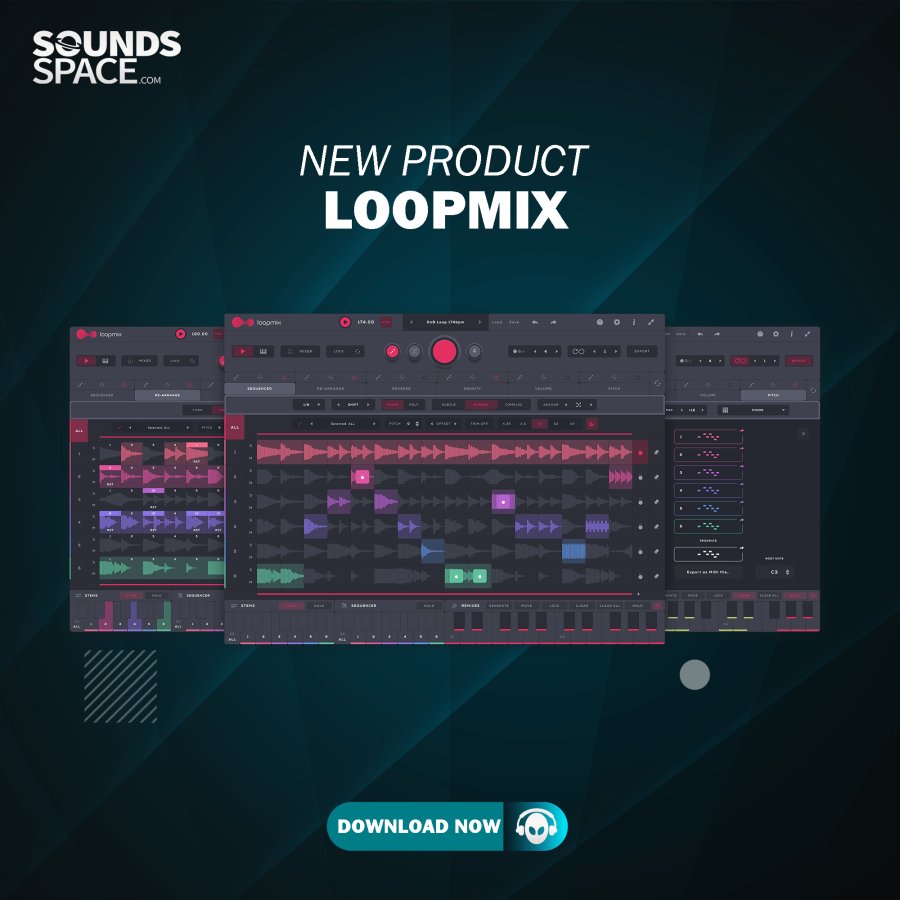 Audiomodern's LOOPMIX VST
Sounds Space proudly represents Audiomodern's LOOPMIX VST on our platform. We're all about efficiency for musicians as time is everything and this top-quality remixer is precisely what we admire and recommend for creatives at all stages of their careers.
This plug-in exceptionally allows musicians to amplify their sound and enhance their creative abilities; being able to generate loop remixes, upload personal sounds, x6 intelligent sequencer engines, mangle up to 6 audio loops, generate infinite patterns & grooves, ability to create their own packs,  the use of its multi-functional performance keyboard, plus more.
Users praise this VST as "bringing life to samples", inviting musicians to create outside the box using its endless number of controls and varieties, keeping projects organised and within a simplified layout system.
Music quality and industry expectations are continuously progressing. So it is crucial for musicians and creatives to surround themselves with the most up-to-date software in order to keep their sound one step ahead of the game, which LOOPMIX compliment perfectly through their unique multi-purpose software.
Each week, we're bound to hear a new track hitting the charts that features a popular sample and so as musicians adapt to music industry trends, it's time sampling was taken to the next level and done so in a refreshing way. Use Audiomoderns new piece of eye-candy to the max where you can sequence, re-arrange, reverse, glitch (density), mix (volume), change the pitch chromatically as well as use its distinctive "remix" feature that gives you several variations of your meshed loops!
Only $69.00, download your new VST here!