Product Description
---
World's leading audio separation & remix software that splits full-mix stereo MP3s, WAVs etc into vocals, drums, bass, and other instruments.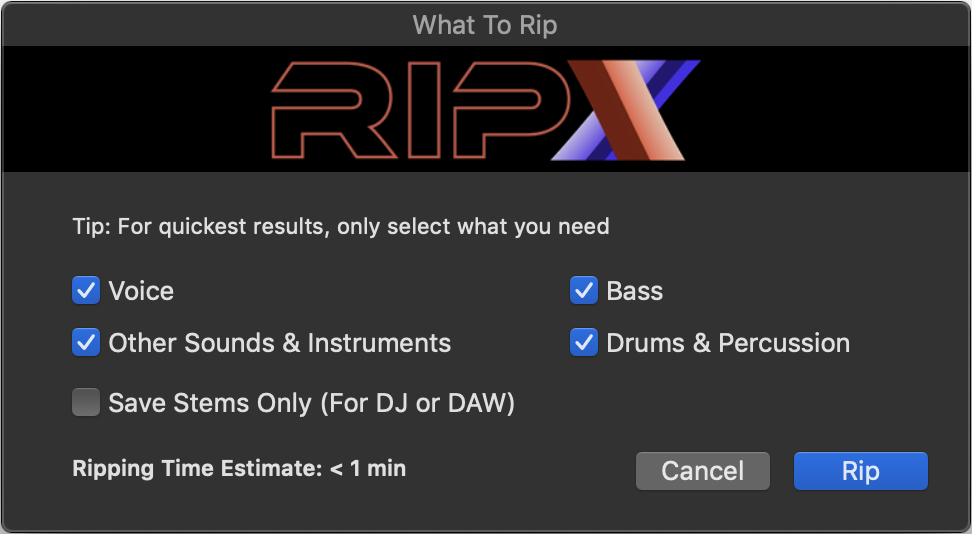 DJs:

Add stems to your set, balancing vocals and instrumentals to create perfect moments.

Musicians:

Learn individual parts & practice to a backing track.

Remixers:

Copy & paste parts between tracks with automatically matched tempo, even change key.

Creators:

Save audio as MIDI & control instruments within your favorite DAW.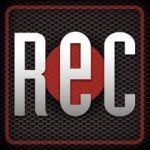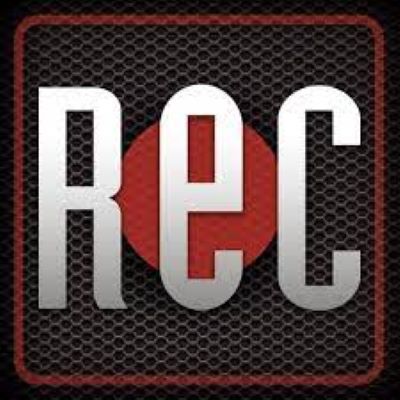 ---
View Installation Instructions
System Requirements
macOS 10.12+ (2011 & later models, including M1) / Windows 7/8/10/11 (64-bit)
Minimum: 2 Core 2.5GHz CPU, 8 GB RAM, 20 GB Free Disc Space
Recommended: 4+ Core CPU / Apple Silicon M1/M2, 16+ GB RAM, 20 GB Free Disc Space
For Much Faster Ripping Speeds on Windows: NVIDIA GeForce 1070/1080/1080 Ti/2070/2080/2080 Ti/3070/3080/3090 with 16 GB RAM and NVIDIA CUDA Toolkit 11.0 installed (free download)
DeepAudio Only:
RipLink AudioSuite plug-in requires Pro Tools 12.8.2 (macOS) / 12.2 (Windows) or later.
RipLink VST3/ARA plug-in requires Studio One 4, Cubase/Nuendo 11.0.30, Reaper 5.97, and Cakewalk 2019.05 or later.
Logic Pro X, Ableton Live, FL Studio, ACID Pro, Digital Performer & Mixcraft: Set up RipX DeepAudio as the external sample editor (instructions in manual).