Product Description
---
Ultimate DAW for DJs and Beatmakers
There are a lot of really great beat production apps and DAW-style programs out there, and if you're a long-time producer, you've probably come across them. However, if you're a DJ or a first-timer looking to get into beat production, many pieces of software can be really tricky to wrap your head around. Serato Studio takes a whole different approach to beat production: it's a DAW that speaks DJ as fluently as it does beginner, with familiar layout and control options that will make veteran users feel right at home. Record and slice samples, sequence beats, arrange your tracks, add fun effects, and more, all in an environment that's easy to work in. And to top it off, Serato tossed in a ton of killer content to get you going.
Serato Studio's newest update, version 1.6, takes you on the path to a fully flushed-out DAW, adding capabilities for building out full song arrangements with ease. While all of Serato's renowned sampling power remains intact, users can now conveniently record vocals, instruments, vinyl, and any audio source imaginable directly into Serato Studio, allowing you to take advantage of all of Studio's impressive features with original audio to craft better-sounding tracks.
User-friendly interface for DJs and up-and-coming producers
We cannot overstate how user-oriented Serato Studio is. We've all used it, but for many of the DJs and producers here at Sweetwater, Serato Studio is simply refreshing. For starters, the workspace is arranged around a DJ-style mixer, and each panel feels like it might be at home in Serato DJ. Over 30 effects work as expected, and your entire Serato DJ library is available, complete with familiar navigation controls. What's more, all of your cues, BPM, and key information flies in. That's particularly cool when you want to create an edit/remix of a favorite track.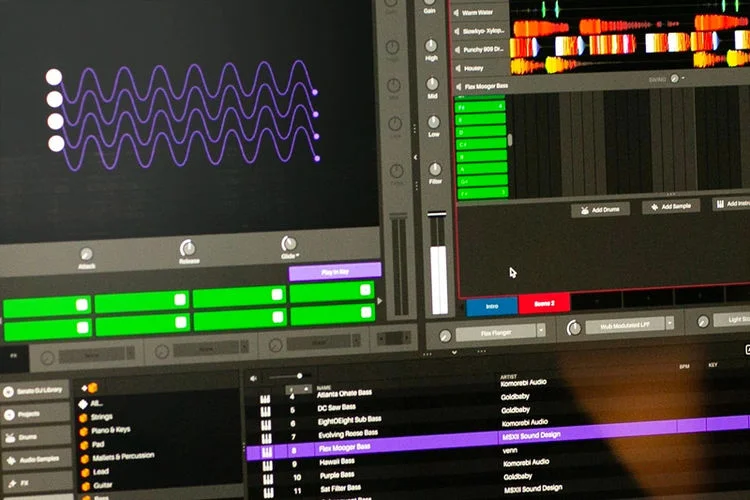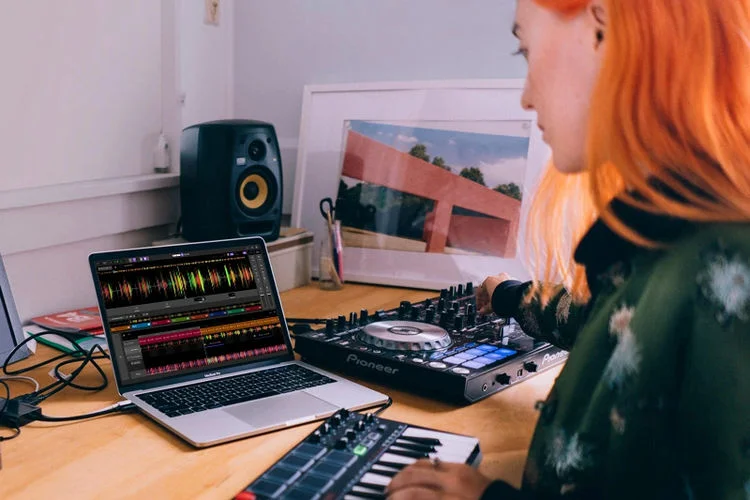 Arrange and sequence your way
A core part of production and beatmaking is arranging samples and MIDI loops, and Serato Studio handles that in a way that everyone can appreciate. For starters, there's the audio editor, with features everything from automatic key detection to extreme tempo stretching, courtesy of Serato's acclaimed Pitch 'n Time algorithm. Sequencing options include both classic step sequencing and a more modern piano roll, complete with key modes that make it impossible to play the wrong notes. You can arrange your clips into scenes and then arrange your scenes in the Song View panel. It's all extremely straightforward. Let's not forget version 1.6's highly requested recording function, giving you the option of recording instruments, vocals, and any audio source directly into Serato Studio for a more traditional DAW experience.
Loaded with exciting content
Need some inspiration? Not sure where to start your remix? Just looking for a cool beat? No problem at all. Serato Studio comes absolutely loaded with stimulating content. There are drum kits pre-built for a variety of styles plus a library of over 300 professionally programmed grooves, all kinds of virtual instruments, and loads of loops and samples, all to get you rolling. Of course, Serato Studio supports VST and AU plug-ins, so it's super easy to expand your system too. Speaking of which, bundled with Serato Studio is a collection of plug-ins from iZotope to help you polish up your tracks.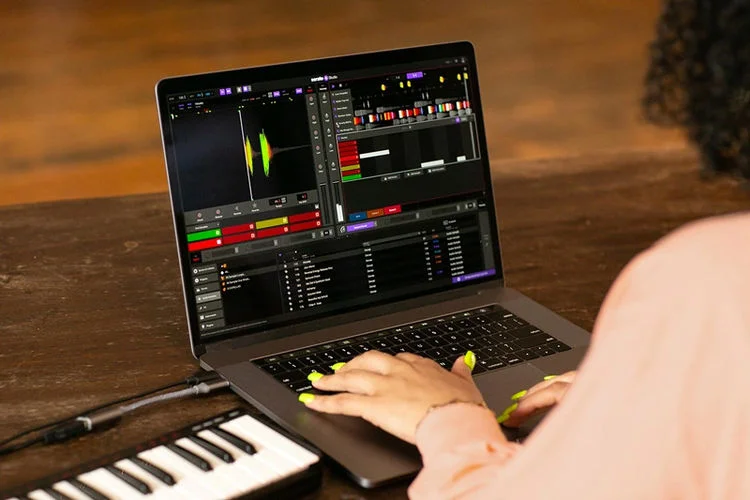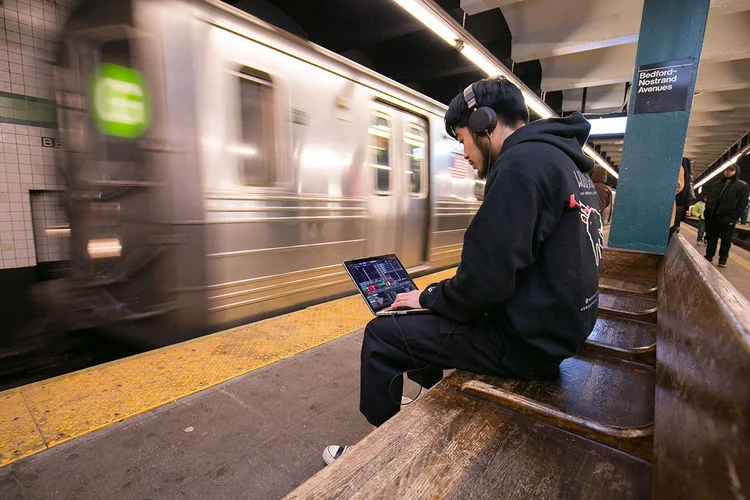 Serato Studio Software Features:
Beat-production-oriented DAW software designed for producers and DJs of all skill levels
The familiar layout and user interface feels a lot like Serato DJ
Edit and arrange audio and MIDI to remix and create entirely new tracks
Version 1.6 introduces recording functionality for tracking instruments, vocals, vinyl records, and more
Integrated processing includes automatic key detection, Pitch 'n Time for extreme tempo stretching
Sequence with the old-school step sequencer or modern piano roll
Includes over 30 DJ-style effects plus drum kits, instruments, loops, and samples
Over 300 pre-programmed beats onboard for creating beats and grooves
Easy beat slicing onboard makes remixing and chopping beats simple
Import audio for your Serato DJ library, complete with cue points, BPM, and key information
Play-In-Key mode ensures you stay in key, no matter what you play
Auto-Chord generates perfect chords with ease
Organize patterns into scenes for quick arrangement editing in the Song View panel
Includes iZotope Ozone 9 Elements upon purchase
Supports VST and AU plug-ins
---
View Installation Instructions
Tech Specs
Software Type:

Beat Production

Platform:

Mac, PC

Upgrade/Full:

Full

Download/Boxed:

Download

Bit Depth:

64-bit

Hardware Requirements - Mac:

Intel Core i3 / Apple M1 or higher, 4GB RAM minimum

Hardware Requirements - PC:

Intel Core i3 / AMD Ryzen or higher, 4GB RAM minimum

OS Requirements - Mac:

macOS 10.14 or later

OS Requirements - PC:

Windows 10 or later