Product Description
---
VOCALOID Megpoid English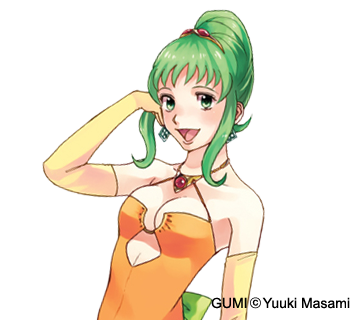 Megpoid English is the virtual vocal software based on the voice of Megumi Nakajima who is a Japanese singer and voice actress.

Just enter the melody and lyrics, and hear Megumi sing your song! It really is that simple and can be used for any song. Her voice is clear and relaxed, and retains its quality when applied to any tempo. Using Megpoid allows you to create any song with a wide range of parameters, to produce a new female vocal sound.

Language: English
Recommended Tempo : 60BPM - 175BPM
Recommended Key Range : F2 - A4
---
View Installation Instructions
Operating System
Windows : 10, 8.1, 8, 7 (32/64bit)
* Runs on 32 bit compatibility mode (WOW64) in Windows 8.1, 8, 7 (64bit)
Mac : Mac OS X 10.13, 10.12, 10.11, 10.10, 10.9, 10.8 (32/64bit)
CPU
Windows : Celeron Dual Core 2.1GHz or higher
Mac: Intel Dual Core CPU
Memory
Windows : 1GB or higher
Mac : The system requirements (OS, CPU and RAM etc.) conform to the system requirements of the DAW software. Please check your DAW software product's information.
HDD
Capacity : At least 3GB + 200MB of free space (Library)
Capacity : At least 3GB + 400MB of free space (Starter Pack)
Other
Sound device / Internet connection is necessary to active the software on your PC.